Blogs
(The eulogy of PEP Editor-in-Chief Jo-Ann Q. Maglipon for Ramon Jaramillo, the site's special projects editor. It was read last night, February 24, at the St. Peter's Chapel.)
I did not get to know you. Not in the way you would have wanted me to. I'm sure you would have wanted me to see how efficient, talented, loyal, and enthusiastic you were, but more than that, how fashionable, healthy, fabulous, and beautiful.
The thing is, you were all those things.
Your efficiency did not show at first. I thought you left too many proofreading errors in Breaking News, which is something that always sent me epileptic. I mentioned this to you.
Months passed, and I found I had no reason to mention it again. You began to see each assignment through, completed it faster than anyone, and never tolerated the competition doing better on the subject.
What I did not know was that you were personally so competitive. You were the kind to make sure everyone in PEP knew that your article had the "most number of comments" or was the "most read" for the day, in case they weren't paying attention.
Everyone knew this side of you, and tolerated it with a laugh, because, as Kathleen Benavidez puts it, "Sir Monch celebrates every little thing."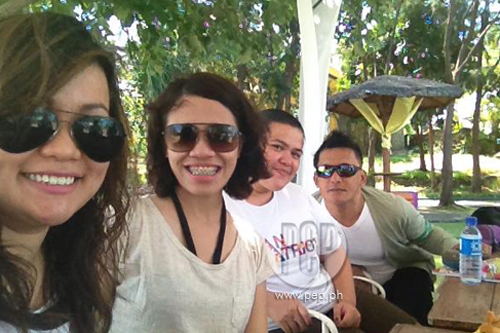 Your talent also began to show. You can do the fashion page; you can do an election micro-site. You can cover the filmfest; you can cover Iya (his last article). You can do the presscons of the big stars; you can man PEP Alerts. You can be the Special Sections editor; you can be the emergency photographer for a coverage.
Karen Pagsolingan, as managing editor, began throwing every loose assignment your way.
You complained, but you did not know that she did it because you were always so fast, always the first to get up from the desk, and she didn't want you wandering off to the aisles nearby to, in her words, "make chika."
But Karen—like the rest of the team that began to know you better with each presscon, each outing, each videoke session—did not really mind that you were ma-chika.
People liked calling you "friend." People liked having you wander over to their desk: Jocelyn Valle of YES! liked waiting for you at merienda time;Candice Venturanza, also of YES!, always liked chatting you up, even when Anna Pingol, the YES! big boss, was waiting and watching for her to finish her article.
Tinna Bonifacio of Star Studio, who has known you longer than some of us, explains who you were as a friend, this way: "Monching was a fun-loving guy. He liked to joke around and was always ready to do things the rest of us never had the guts for, like get onstage and sing at the Christmas party or dress up like Willy Wonka for our Halloween tableau. He loved the good life, maybe— in the eyes of some — too much. But, yes, he could always be counted on for fun… Ifyou were on his good side, you would find out how loyal and sincere a friend he could be, always ready to believe the best of us."
Elli Alipio knows this first hand. She writes, "Thanks for you believed in me right from the start…Thanks for always telling me that even though I am petite and slim, I am pretty and bubbly in my own way and that I am worth loving…And even though I have left PEP, you still believe in me, that in here, in this industry, I will grow as a better individual."
Jocelyn Jimenez also has something to say, "Tulad na lang sa akin na tahimik, mahiyain at walang confidence sa sarili. Siya yung naghikayat sa akin na maniwala sa sarili ko, ilabas ang kaya ko, at makihalubilo sa mga kasamahan ko. Siya yung tipo ng tao na nakikita ang magagandang bagay sa 'yo, na dadamayan ka sa oras ng pangangailangan mo, at walang ibang hinangad kung hindi ang mapabuti ka.
"Mapang-asar man siya, hindi yun para laitin ka kung hindi para i-point out sa 'yo ang mali mo para maitama mo."
Demai Granali knows Monching's kind of friendship, too. As she puts it, "My Facebook wall will never be the same without your posts, KuyaMonch. I will miss reading the funny jokes, witty anecdotes, 'dramatic' quotes, and links to whatever crap you find on the Internet that you know would give us a good laugh."
Your loyalty, of course,we picked up from the start. You passed on information that gave PEP a head start on any controversy you knew about. You whispered to us what you heard people whispering about us. You were so loyal to PEP, you would not even let the fashionistas in Summit get away with thinking they dressed better! And so, when our Abby Mendoza won the Best Dressed Female Award in our K-Pop Christmas party, it had to be you to make the comment that made me laugh but I was also afraid the fashionistas would hear. (We're on the same side, after all.) And when the PEP team did not win that Christmas singing contest, I believe it was you that was most affected, who made faces about the member who stepped out of line in the chorus or who croaked.
Nerisa Almo, who was with you the night you went weak, knows this side of Monching. She says, "Kapag nakilala mo pa siya nang husto, malalaman na napakabuti niyang kaibigan, napakagaling na motivator, at lagi siyang handa na ipaglaban ka. At higit sa lahat ay napapakalma niya ang mga hindi okey na sitwasyon sa pamamagitan ng mga payo niya."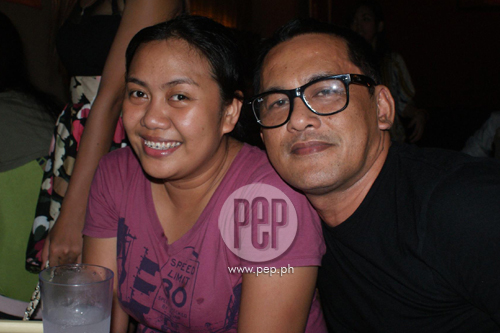 Everyone you ask in PEP, who ever had an issue about anything, whether in work or in personal life, seemed to have gotten advice from you. Even me. I remember you gave me advice on my health. That I should jog. Take time away from work. Join the team in these planning sessions that always ended up as bonding sessions. I should've listened.
But of all the virtues that you possessed, what no one could miss, even me who was many times elsewhere, was your enthusiasm. It was contagious.
You were so rah-rah for the team, we all started thinking we were the best, even if, maybe, we weren't. You liked to carry the PEP name like a banner, which you held high, which made all your teammates start acting high and big, like super divas.
Because you were definitely a diva. You had big likes and big dislikes. You had strong, instant reactions to everything. You dissed outfits and dismissed figures. As Rizza Benedicto says, "I will not forget how he compliments my outfit or criticizes it if it doesn't look good on me. He is one of the few who made me feel so at home with PEP."
Indeed, you were fearless about making comments.
Rommel, associate editor in PEP and an editorial assistant when Monching was the editor of Star News magazine in GASI Publications, recalls an altercation you got into with two senior editors, no less. One of them was the daughter of the publishing manager, no less. Now, the two senior editors had been gossiping loudly about a fellow in GASI whom they said was gay. They went on and on, making fun of the guy. Monching was nearby, keeping silent. Then, Rommel recalls, Monching suddenly burst out, very combative: "Ano ba ang pakialam niyo kung bakla siya o lalaki siya, basta wala siyang sinasaktan. Kung bakla ba siya, maaapektuhan ba kayo, masasaktan ba kayo?" The two senior editors shut up.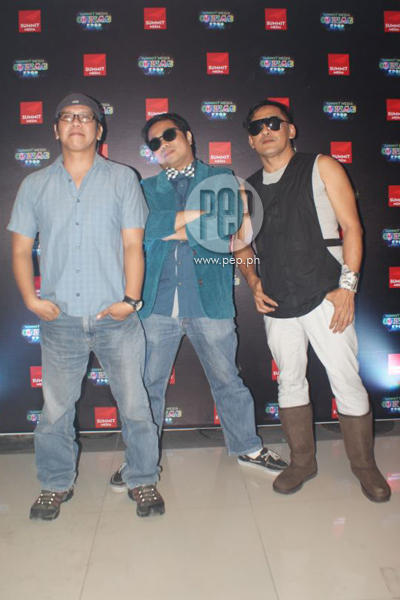 Today, Nikko Tuazon sees it: "He's an open book. He's not afraid to express his feelings."
Yes, Erwin Santiago, agrees: "He often said that we are complete opposites. I am the meek one while he is the warrior type. While I just take everything in stride, Monching will not let even a small thing pass without giving his take on the matter. He had an opinion on almost everything."
You were your own judge and jury—with your rules and opinions and comments about what was sosyal, what was nagpapanggap, what was "Ok, 'Te."
But for all that, you were also loud about your comments on what was magaling, maganda, bongga.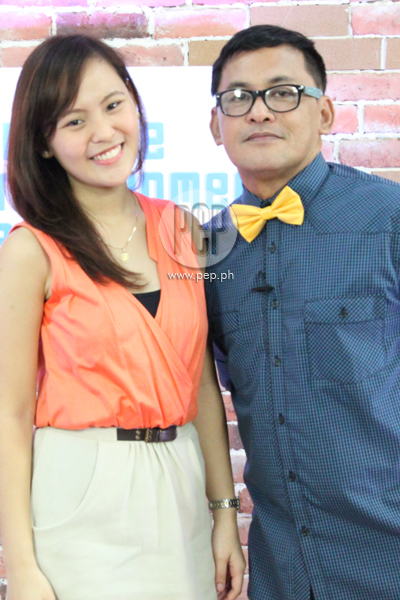 Abby Mendoza gets it. She says, "He may be frank, but he always, always means well. Despite his booming voice, loud laugh, and firm tone, he always knew how to express his concern. He could be a sensitive person at times and take offense in snide remarks, but that is only because he knows how to treat people with respect and was never afraid to offer genuine kindness."
Kathleen Benevidez also gets it. She says, "Sir Monching is one of the most exuberant and opinionated people you'll ever meet. He would make no effort to conceal his dismay, but he would also rejoice the smallest of victories."
You told Ms. Flor Caagusan that you were the only one who made me beso in the staff. I should've known. You were the kind to make a mental note of those things. I did not know that it mattered. If I did, I would have hugged you all the time.
I also did not know that the grade we gave you on your KRA was something you would examine very closely. That it would matter to you very personally. I am glad you judged us to be fair.
I really did not get to know you, the way colleagues might and should. I go to sleep in tears these days thinking about what I have missed.
I did not get to know that you loved your son deeply and enthusiastically, fully and well. That you would wipe out your savings to give him the best Junior-Senior Prom and the grandest Graduation Day. That you were so looking forward to having him live with you, so that you could guide him through to four years of college. You would spend for his education. You would buy him clothes and shoes to make him fit in the university scene. You would do anything for him, as a real father would for a real son.
Nikko says, "He's a family man. He always thinks of his son and gets excited every time we talk about it."
I did not get to know how strongly you could feel for people you worked with. You kept getting into little scratchy fights with Jocie Dimaculangan, but you made her a part of your life. That was why you made funny faces behind her back when she made excuses to stay in the office until two in the morning or when she did not clean up her desk.
That was why, when Ms. Flor Caagusan gave each of you a stuffed toy during the last PEP planning session, you asked for one extra. Because Jocie wasn't there, and you wanted to make sure she got one.
You had an impact on each one you worked with in PEP, and you were just with us a little more than a year. You became a friend to everyone. You became the funnyman of the group. When you were there, everyone had a good time.
Abby Mendoza has this to say: "His heart is as big as his appetite for hearty meals. He knew how to live life, to find beauty in solitude, and appreciate the smallest gestures of affection. He knew how to be grateful and was unafraid to express how grateful he was."
I look at you now—and I know that you are loved.
Demai Granali says it for all of us, "Kuya Monch, it's only been less than two years since I've known you, but know that I have the rest of my life to always remember and cherish the best of you. Go in peace now, 'Te, and make everyone else there in heaven laugh the way you made us laugh."
We give the last word to Erwin, who has a love-hate-love relationship with Monching.
Erwin, our associate editor to Monching's section editor, says: "How do you say goodbye to a friend and colleague who brought many unforgettable moments in your life? I've known Monching for over 18 years… We are close enough to exchange insults with each other. Yes, that was our favorite pastime.Our co-workers would often find themselves shocked and amazed how these two editors exchange tirades without hurting each other's feelings… We did not mind at all. Because it was all for fun and was our stress-reliever."
He recalls one or two. Once, Erwin said, "Noong college ako, dancer ako." Monching looked him up and down and said, "Wala naman sa itsura, 'Te." Another time, Erwin's story made it to Top Story of the Week. So Erwin was all aglow. But the competitive Monching, who did not make it to Top Story that time, said, "I'm so used to it."
Now we say goodnight to this gifted, hilarious, loveable man—our co-writer, our friend, our family.
No Comments »
No comments yet.
RSS feed for comments on this post. TrackBack URI
Leave a comment