Blogs

Here I am applying for a new business. Not Qbags.
I want to revive my events management business using my old name.
I first asked my friend to go and register my name at the DTI pocket office in SM North Edsa.
My name wasn't approved.
I registered EVIDENT Productions Inc. before, closed it, cancelled everything.
But I guess the online system of SEC (Security and Exchange Commission) hasn't.
I reserved the name years ago. I never got to open it because I was too busy. I used MCP Productions for my past events.
The latest was that my friend came back and forth trying to have other names approved: there's Evident, First Evident, Evident First, and no luck, they still did not accept.
I sent 7 new names: Q3, Q3+, Q3expertus, Q3patent, Q3shindig etc. Hahahahaha!
Bawal pala ang numbers and symbols.
But the name has to be essential, memorable, and meaningful to me. It should also have the quality of my nature of business.
I had sleepless nights thinking of a name that DTI would accept. It felt like Igiving birth again. Kailangan, may arrive ang name.
I remember, when I was deciding on my son's name. I wanted Enoch, meaning "God's favorite."
My mom contradicted kasi daw she has a friend na Enoch na babaero.
After buying three books on names, and studying the meaning of the names, I ended up with Quentin.
Now, again, I have this dilemma of finding a name.
Because of this, I started researching the meaning of my friends' names.
Suprisingly, the meaning of their names actually described their individual personalities.
I don't think it's a coincidence. I believe that because of the name, the person sort of owns it and imbibes the meaning. Taray! Ang lalim pala ng meaning ng names.
I even asked for help on my FB page. They all suggested that I personally go to DTI NCR main office on EDSA.
I did (I was accompanied by my sister na naging taga-xerox. Mura lang dito, five pesos).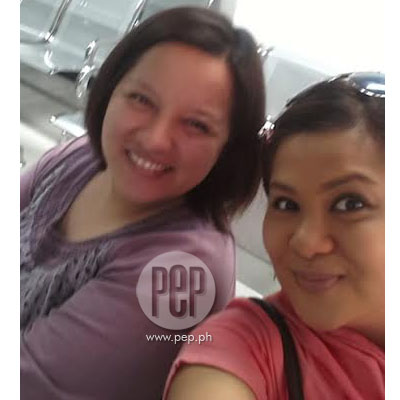 I was clueless. But guess what, everything was fast.
The people in the counters were very efficient. They were very friendly and helpful.
I explained my side of the story and got my name back.
Gone are the days when we need fixers. Anyone can just go and apply. The step by step process are all over the place.
My mom told me, "kailangan may kakilala." Hindi naman. I was there and saw that every one was treated fairly. I was even taught what to do next. I was done in 20 minutes.
Next, I went to our baranggay hall to get a clearance. I paid a 1,000 pesos and got one in 7 minutes. Oh yes, inorasan ko ang bawat step.
Then, I was asked to get a business permit at the QC City Hall.
Heto na ang challenge!
I went to City Hall clueless about where to go. Guess who taught me what to do? Kuya street sweeper! Thanks to him, I didn't have to hop from one building to another.
As soon as you enter the building, there were signages everywhere telling where to go.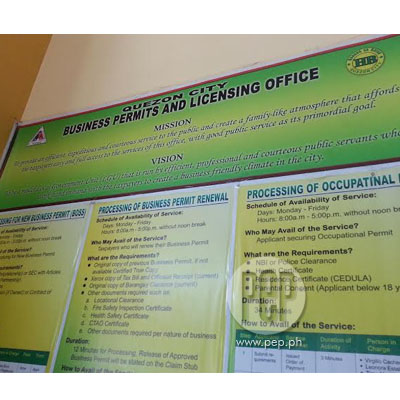 I arrived 45 minutes after 11:00 a.m.
I was worried they might be off for lunch, but they don't have lunch break. Business is nonstop.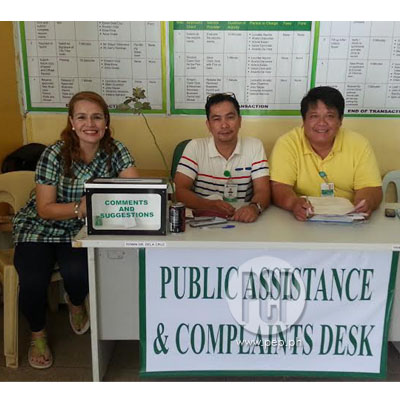 I signed some papers, waited for them to process my papers.
In 15 minutes, I was off to doing the next step: pay.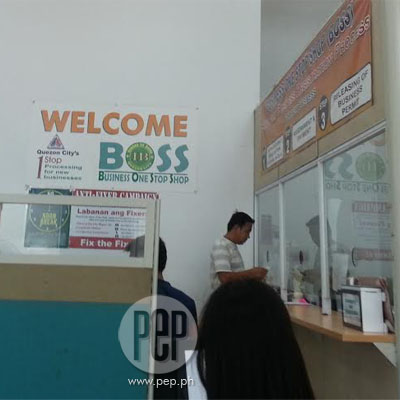 I thought it would take me decades to line up. OMG! Again, my number was flashed on the screen right away. It was my turn. I finished paying in 10minutes.
I went back to the first building, this time, a different counter. I waited again while they processed my papers. Again, in 20 minutes, I was done with my business permit.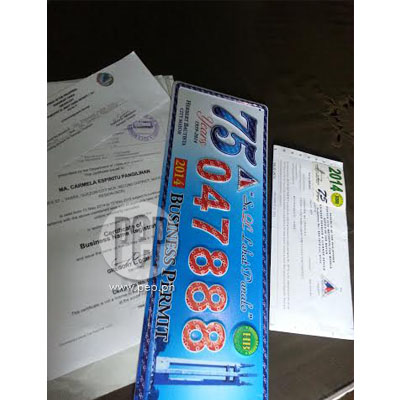 Now, next step is to go to BIR. I better let my accountant do this. Hehehe…
But back to my business permit, I learned that the fixers' days are over (or ikonti na lang). That practice is so 70s and 80s.
Every thing I paid for had an O.R.
Bigla akong natuwa. I am so proud to be a Filipino. I was able to register a new business in three hours, including my travel time.
I just hope our government offices can be more presentable.
In city hall where my papers were processed, the air conditioning was busted.
There were big IWATA fans that were so loud that we had to communicate in a louder voice.
Another thing I realized, there are a lot of government employees who are working hard.
Too sad that some of them had to ruin the reputation by doing illegal jobs on the side.
Lastly, I am happy because my government is efficient. No hassle. No fuzz. No lagay. No shortcuts.
Next stop: Renewal of my driver's license and change of name.
I am still carrying my ex-husband's family name in my license.
I was scared before of the gruesome process.
After today, I'd like to see if it's the same with LTO. Yun na!
No Comments »
No comments yet.
RSS feed for comments on this post. TrackBack URI
Leave a comment